ΝΑΥΤΙΛΙΑ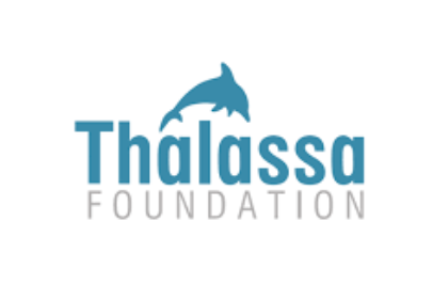 Since 2004, initially though its founder, Thalassa Foundation has taken numerous initiatives aiming at the protection of marine life.
In 2004, the full cost of "Nereis" was covered. Nereis is a vessel properly equipped with all the necessary navigational and research instruments and served several research expeditions of Pelagos Cetacean Research Institute, the findings of which have gained international acclaim.
Next, and in order to preserve the biodiversity of the marine environment, Thalassa Foundation conceded a large lot of 850m2 to MOm (Hellenic Society for the Study and Protection of the Monk Seal) for the creation of a fully organised environmental centre on the island of Alonissos.
From 2010-2013 the Foundation supported the "Thalassa" project, an integrated campaign for Marine Mammals. The main objective of "Thalassa" was to inform, sensitise, and activate the society and relevant bodies, regarding the current status of marine mammal populations, threatened with extinction by human-related activities.
In 2013-2014 the Foundation supported "Clean Up the Med", an annual nationwide voluntary clean up initiative, which, in Greece, is coordinated by MedSOS. "Clean Up the Med" aims at raising public awareness on the issue of marine litter, fostering a sense of environmental responsibility and leading to a large-scale litter survey.
In 2014, Thalassa, along with the Stavros Niarchos Foundation co-financed the "Argosaronikos" project for MOm, in order to monitor and record the population of monk seals in that area.
In the beginning of 2017, as a continuation of its projects aimed at the protection of marine mammals, Thalassa has resolved to co-fund the "Mapping for Conservation" project, a 3-year project through which, for the first time in history, Greece will have a complete picture and a full status report of the areas hosting this wonderful and endangered species.
The results of the "Rapid assessment survey of the status of Monachus monachus in the eastern Aegean Sea" (Chios, Psara, Oinousses) launched in 2016 will be the first to be incorporated in the status report, and will be followed by the Peloponnese, Crete, Evia, the Ionian and the Eastern Aegean islands.
During 2015-2016, Thalassa supported several initiatives to tackle plastics pollution, starting with Alonissos which set out to become the first plastic-bag-free island though the exemplary "Plastic Bag Free Alonissos" project, implemented by the Mediterranean SOS Network and MOm. 
In 2017, Thalassa is co-funding -with FPAII and the Municipality of Skiathos- the  "Active Skiathos Against Plastic Bag (ASAP)", which lies under the BEMED umbrella of projects and will be implemented by the Mediterranean SOS Network. The project also entails synergies and parallel actions in Alonissos, belonging in the same island complex of N. Sporades.